Why Watch Companies Aren't Sued for Homage Watches
The deeper you dive into the watch industry, the more you start to recognize recurring design features used across many manufacturers from different design houses. This is often a case of function dictating form, but is also sometimes done to pay homage to a particular watch, event or period of time. Transparency in homage design incorporation is what delineates the homage pieces from the fakes; the mortal enemy of the horologist.
Fakes are never acceptable, but that's for another time. Today we are talking homage pieces and it would be appropriate to point out that homage watches, although seemingly created by all brands and sometimes within brands (think Tudor of Rolex), aren't accepted as an integrous option by all within the watch community. These watches often exist in a realm that many other industries wouldn't allow for a plethora of legal reasons. That said, the argument is divisive and the line in the sand is anything but clear. The Hublot Classic Fusion undoubtedly draws design cues from the Audemars Piguet Royal Oak Offshore, but they both draw design inspiration from the nautical scene. Tudors entire range incorporates styling of historical Rolex's, but Tudor is owned by Rolex, it's prevalent in all watch houses. Hopefully, though, majority can agree that an homage watch generally represents an approachable introduction into historical appreciation for the world of watches.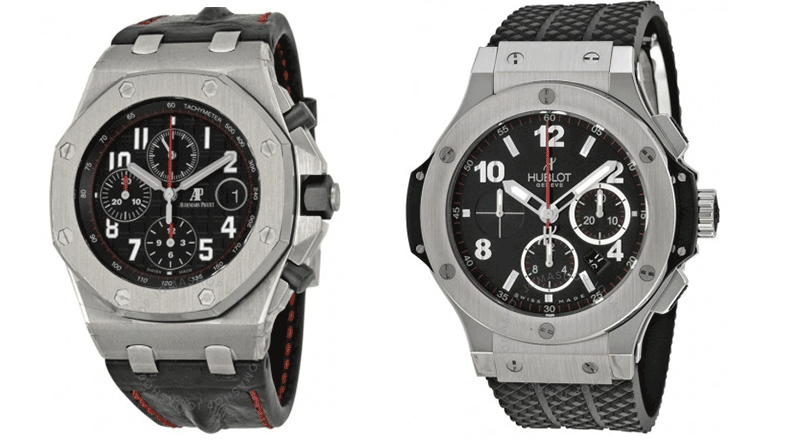 So, how do two completely different watch houses get away with replicating obvious design aspects? Well, the simple answer is that it is very, very hard to prove and often ungratified. Why is it so hard? Primarily because of the following two reasons:
You must first prove that the design has never been done before. With a history as long as watchmaking, it is extremely hard to prove that this is a totally new design. Almost everything has been done in some fashion by someone. Currently there are thousands of watch brands ranging from the empire-status of Swatch Group, Richemont and LVMH all the way down to the Kickstarter brands. You must prove that none of these brands have ever done anything similar.
Secondly, if the aspect you are trying to claim as intellectual property is proven to be designed in a specific way to maintain functionality (i.e. functionality dictates an aspect of the design) then, unless the functionality is completely new (i.e. you are George Daniels and you've just invented the co-axial escapement), it is very hard to protect.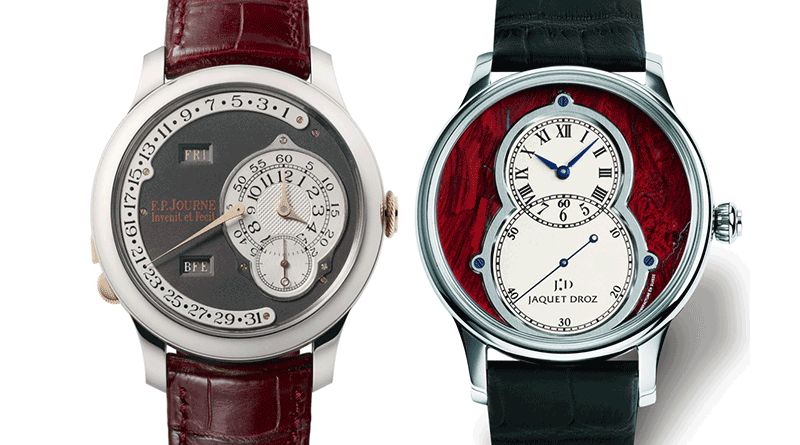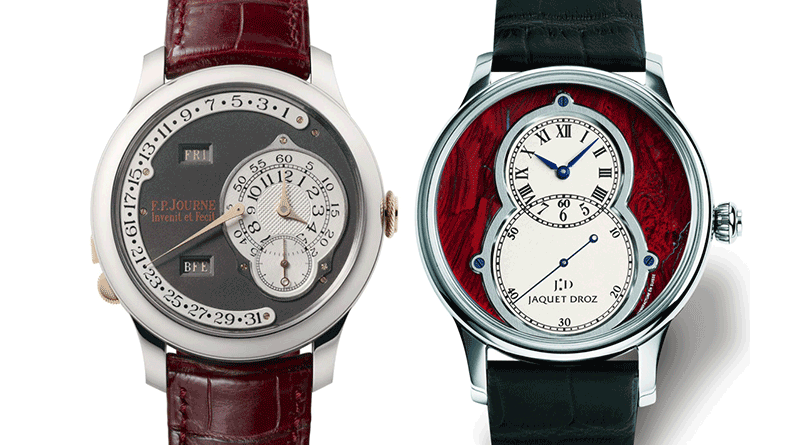 Case in point is the 5 year lawsuit instigated by F.P. Journe against Jaquet Droz for design copyright infringement. In 2004 F.P. Journe accused Jaquet Droz (who are owned by Swatch Group) for copying design aspects of the F.P Journe Octa Automatic Watch – specifically the 3 screws and figure-8 layout. After 5 years and at least 1 appeal, Jaquet Droz were able to prove that the design was drawn from their older pocket watches and the courts actually ordered F.P. Journe to pay the Swatch Group 40,000 Euros.
Although this particular case was not related to a homage watch, the findings precisely outline the reason that homage watches can exist. In summary:
It is often very hard to prove originality of a design given the extensive heritage of watchmaking.
Functional designs (i.e. rotating bezels on a dive watch) are not considered artistic expressions and are therefore only covered by patents, which if obtained in the first place are often expired.
Company names and logos on the other hand are easily protected by Trademark law.
Even if you spend 5 years in court, it is historically fruitless and may see the tables turning on you.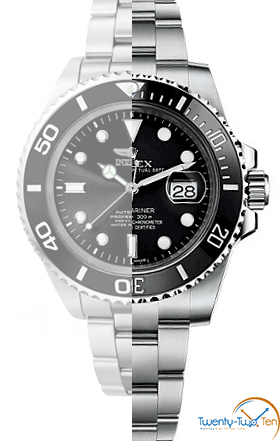 So as a result, you get to enjoy the design of a high-priced piece for a fraction of the cost. By that I mean that if you want a Rolex Submariner, but before you take the plunge you want to ensure the design is right for you, then you buy a $500 homage piece to gain buyers confidence. After wearing it around for a few months and loving it, you buy that Submariner and keep the homage for your trips to the beach. See our list of the Top 5 Watches and Their Homage Alternatives.