Top 5 Watches & Their Homage Alternatives
Homage watches transparently pay tribute to some of the most iconic and influential watches throughout history by including recognizable detailing to new pieces. I've intentionally used the word 'transparently' here, as this is what separates the fakes or replicas from the homage watches; they maintain their own brand identity whilst incorporating design cues from others.
special honour or respect shown publicly.

A homage watch is for the people who are in the market for a new watch, have stumbled across the perfect look, then found out it has a few too many zeroes in the price tag. Or maybe you're not sure that a particular watch is right for you, so you buy the homage as a trial before you make a big investment.
So here they are, the Top 5 Watches that you'll be sure to find a suitable homage piece.
---
Number 5

 – Rolex Daytona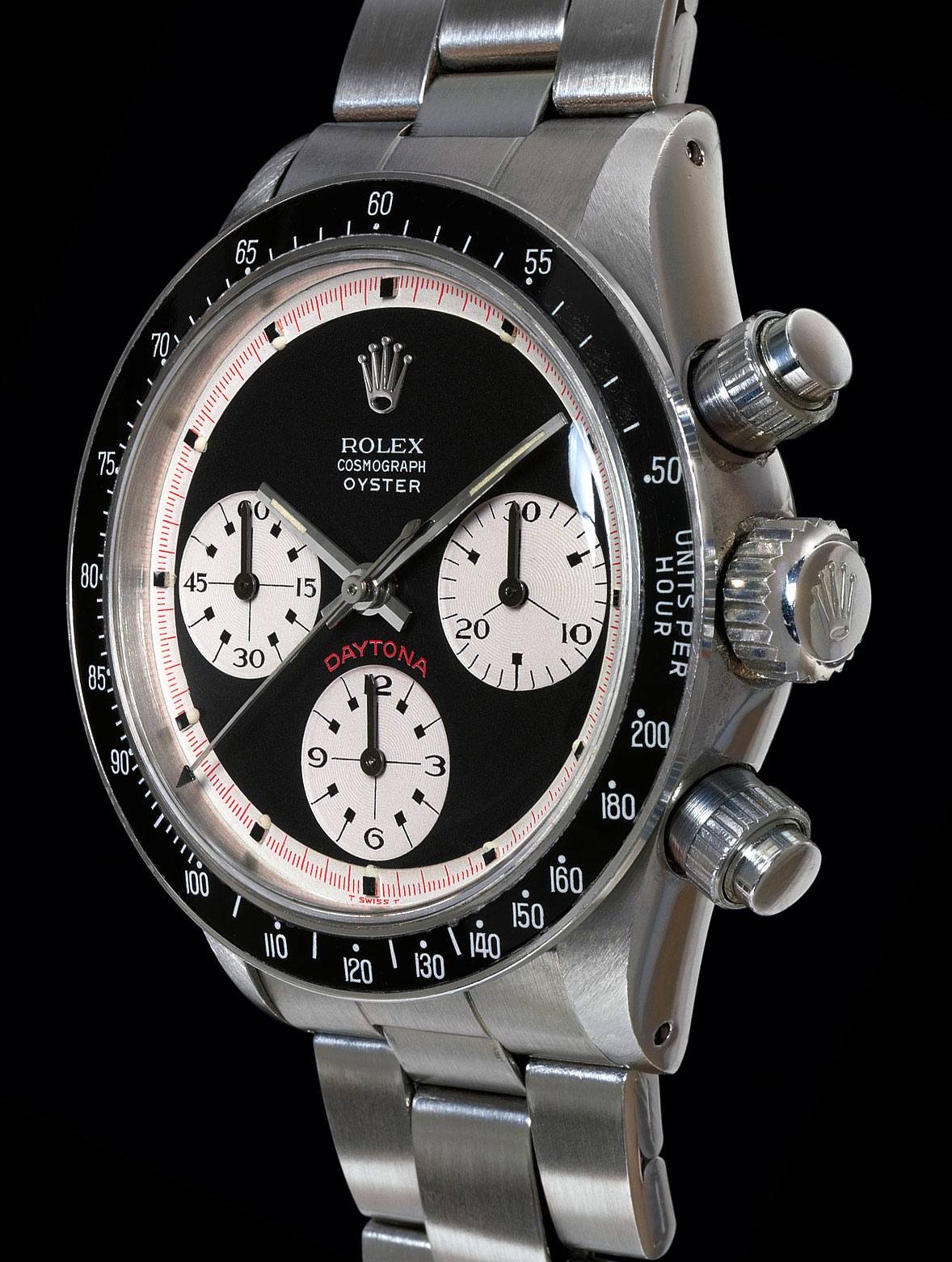 Kicking off the list is undoubtedly one of the most iconic in the Rolex offering. The Daytona has hundreds of incarnations but the principal is; a two pusher, three-dial chronograph with dials at 3, 6 and 9 o'clock.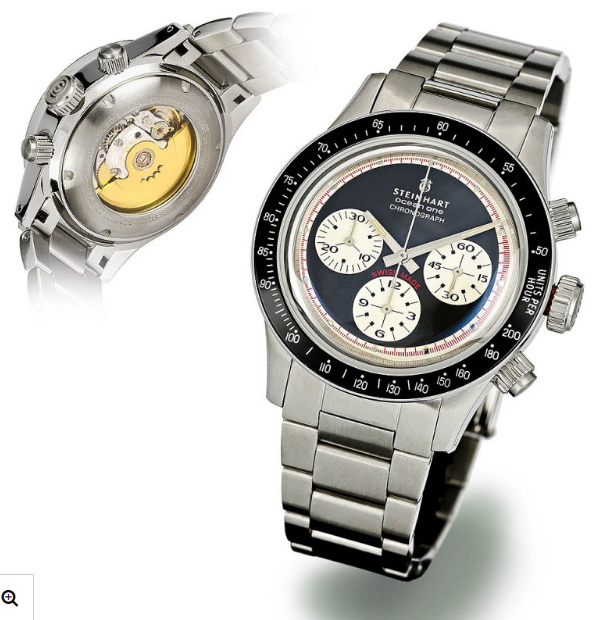 Steinhart Ocean 1 Chronograph- EUR980
Steinhart Ocean One Vintage Chronograph in particular pays homage to the much sought after Rolex Daytona 6263.  You'll find a respectable Dubois Dépraz DD 2020 Swiss automatic movement under the hood, a movement which is essentially an ETA 2824 – a fantastic and widely used movement in it's own right. Through the exhibition case-back you'll find nice details like STEINHART on the rotor, which is why Steinhart is widely recognized as a reputable brand with a large range of homage pieces. The screw-down crown as well as the sharply executed pushers makes for an option you'll certainly enjoy.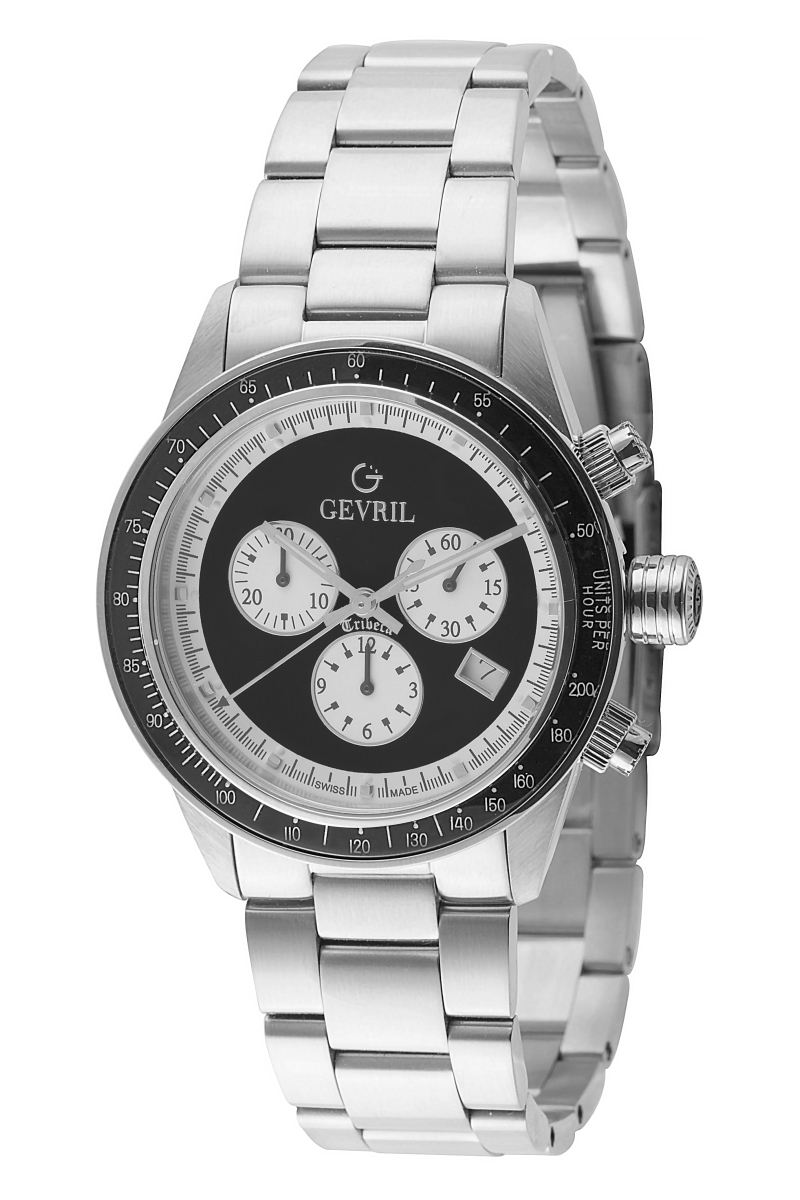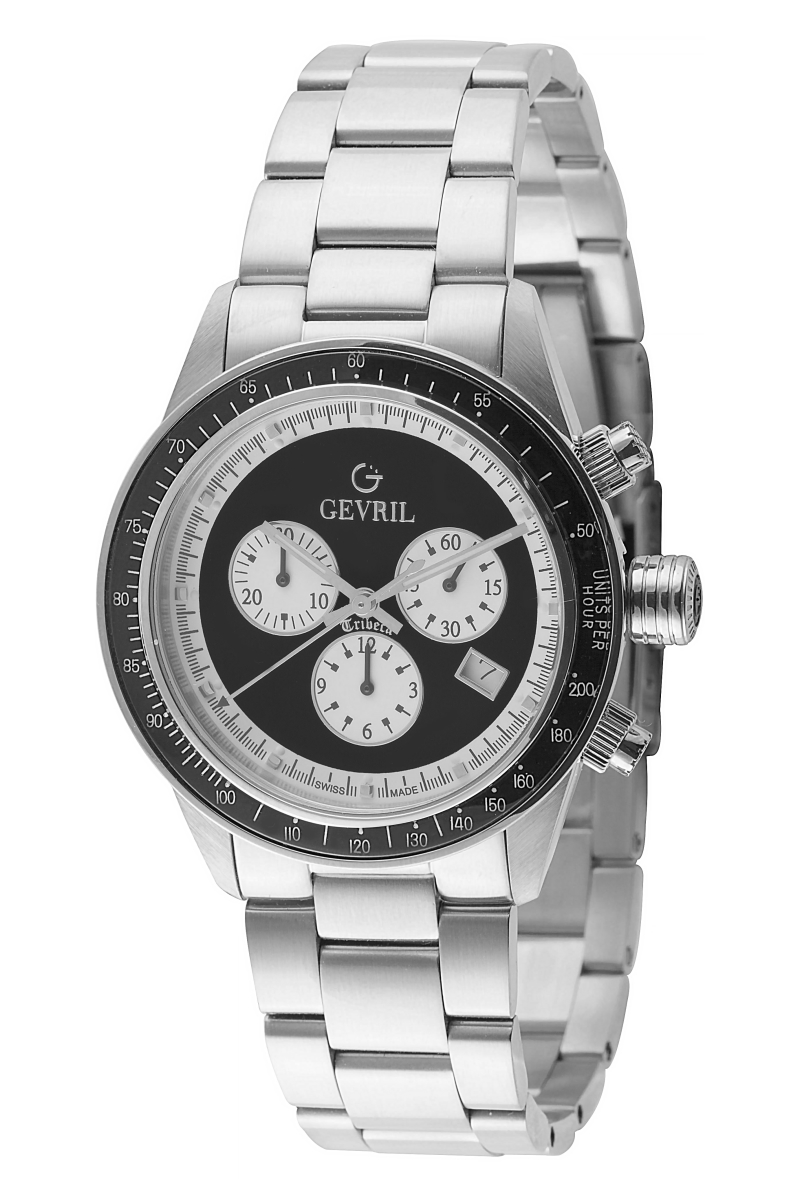 Gevril Tribecca 42mm – $1348.51
Again paying homage to the Daytona 6263, the Gevril Tribecca presents a different package. You'll actually find a quartz Ronda 5030D movement, which may not be what you're looking for as an homage to the Daytona. More on Gevril a bit later.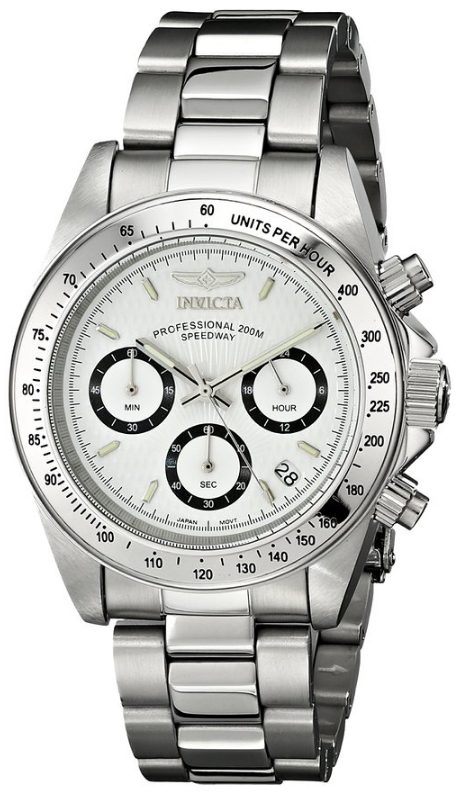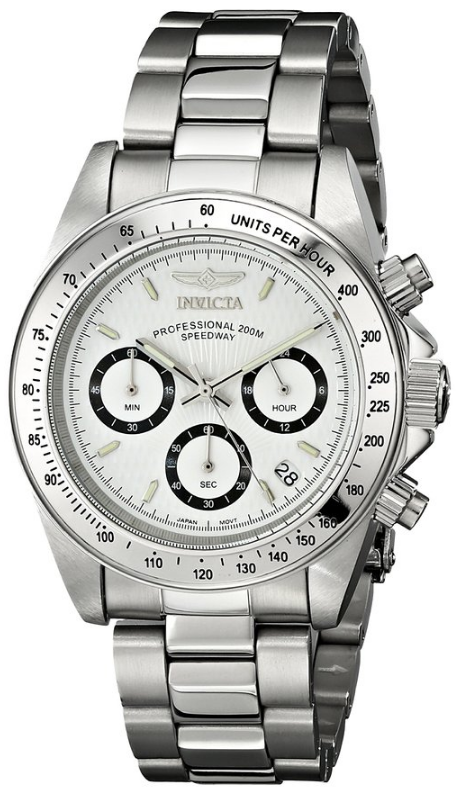 Invicta 9211 Speedway Collection
– $76
At the complete opposite end of the pricing spectrum Invicta present the 9211 Speedway Collection. Of course you wont find a mechanical movement or sapphire crystal here, but for $76 you'll get a Japanese quartz movement, a screw down crown and 200m of water resistance. Could make for a good option if you're heading somewhere you can't take the Rolex.
---
Number 4

– Breitling Navitimer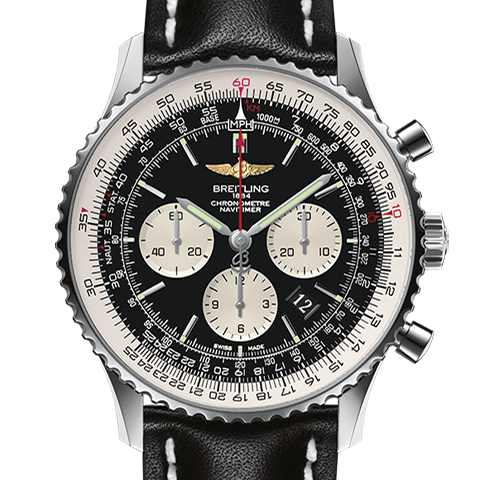 The Breitling Navitimer is one of the most recognizable aviation watches on the market and with an average price tag around the $9,000 mark, it is has quite a few tributes.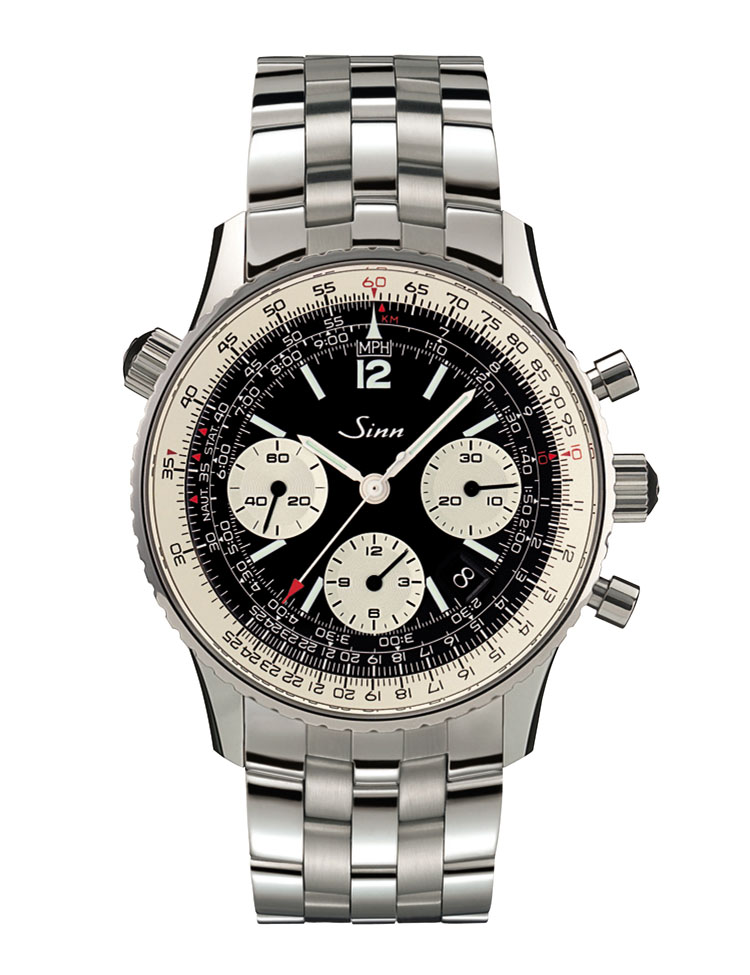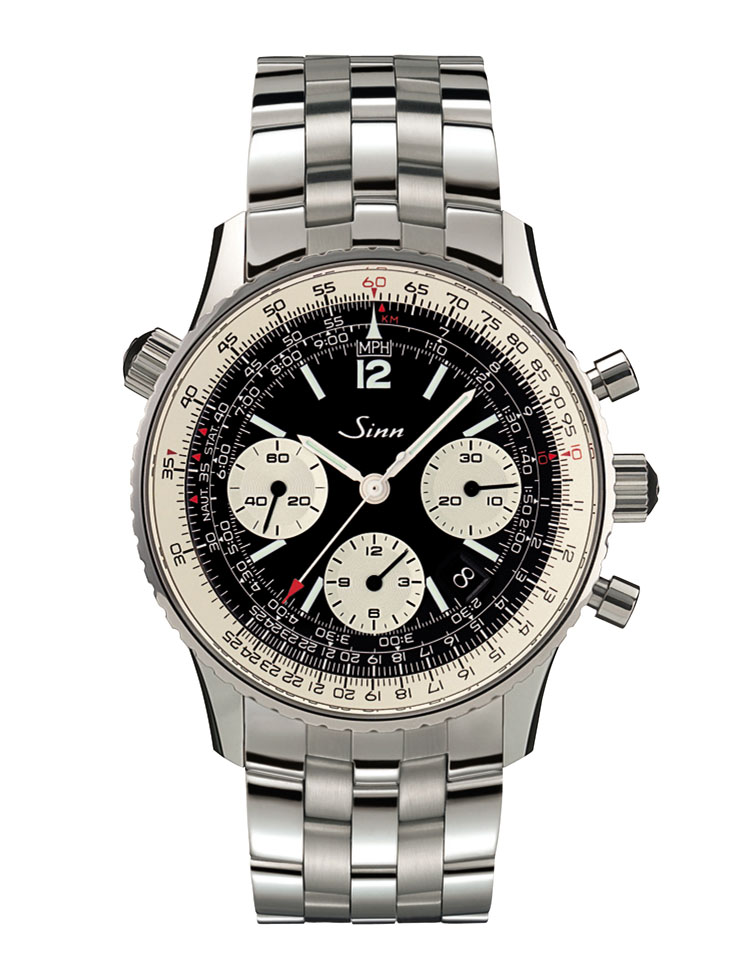 Sinn 903 St – $3,570
The German brand produces very respectable specifications in the 903, which houses an impressive Valjoux 7750 automatic movement within its 41mm case (2mm smaller than the Navitimer). With sapphire crystal and a screw-down-crown, this is a fantastic alternative to the Navitimer.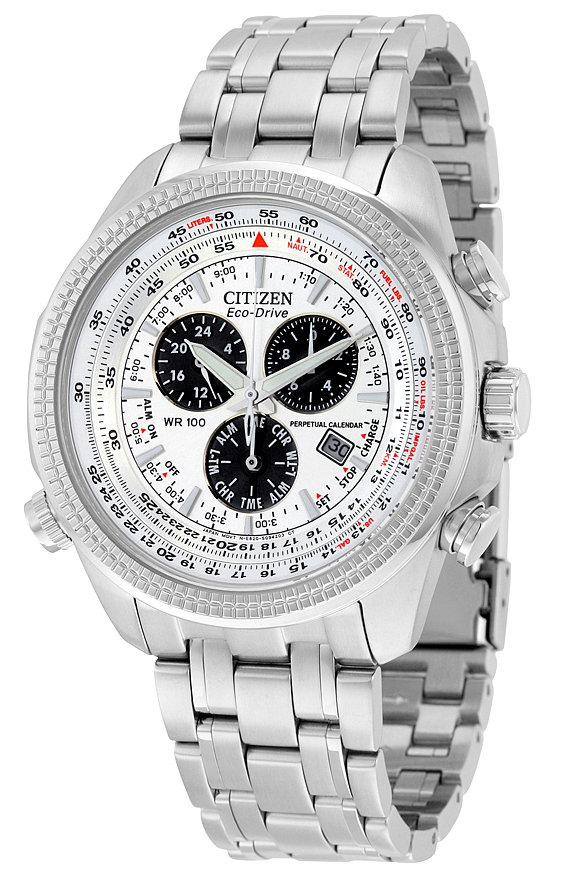 Citizen Perpetual Calendar Eco-Drive (Ref. BL5400-52A) – $495
At a fraction of the cost, Japanese brand Citizen make the Perpetual Calendar Chronograph which features their Eco-Drive technology, which means you'll never have to replace the battery. Weighing in with a case size of 48mm this is notably large and larger than the Navitimer.
---
Number 3

– Omega Seamaster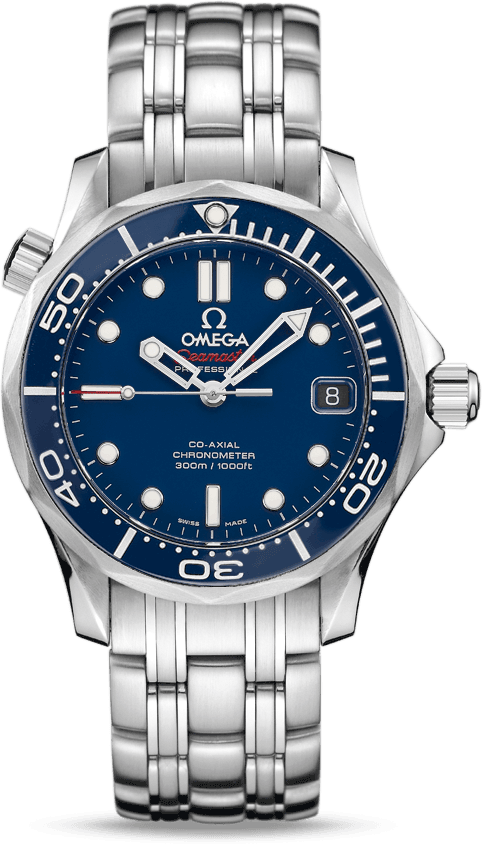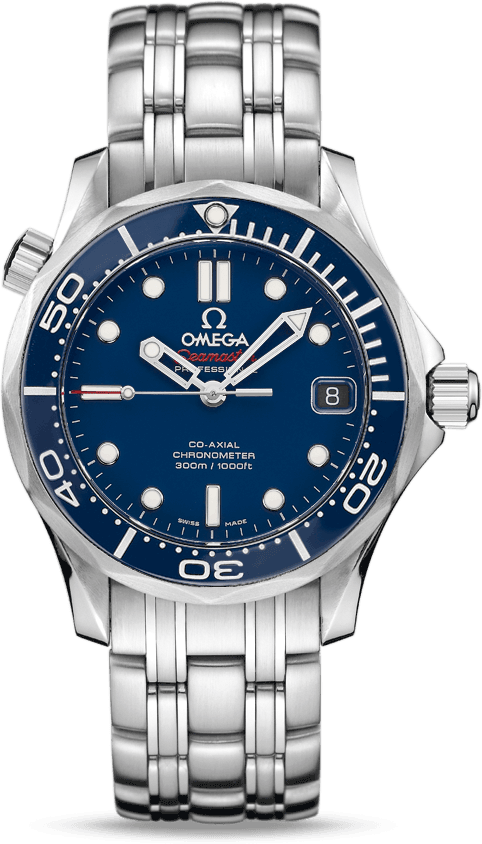 The first Seamaster was made for Omega's 100th Anniversary, which makes it the oldest line from Omega still in production. This iconic model is almost the standard in dive watches and therefore companies are lining up to pay homage.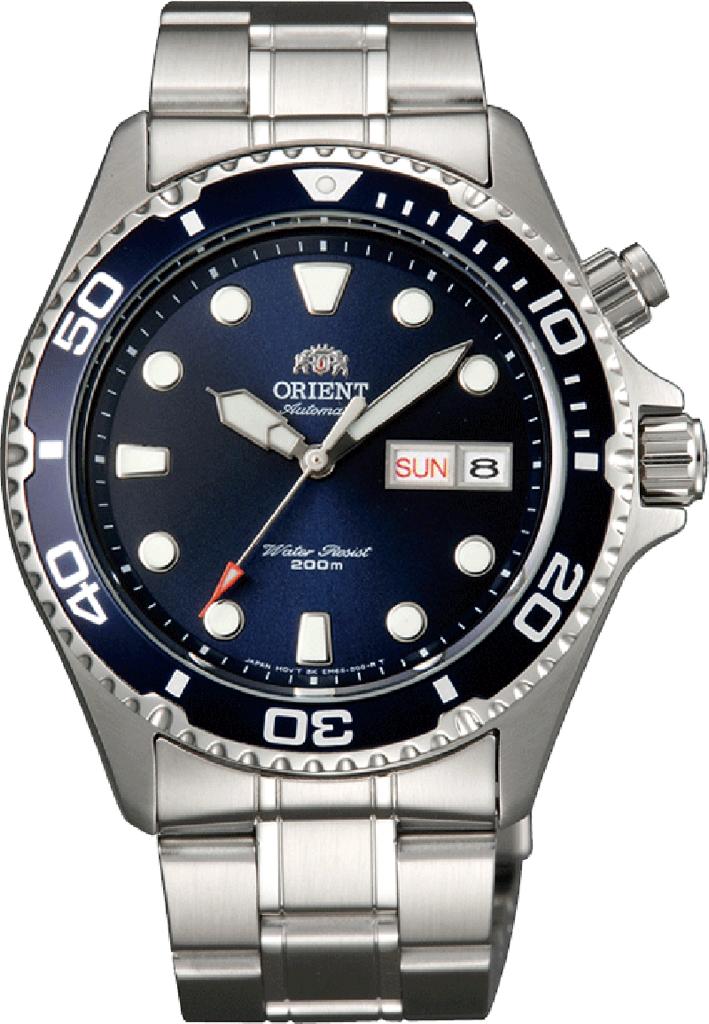 Orient Ray FEM65009D9 – $172.98
In general Orient offer excellent value for money. Being owned by Seiko provides Orient the means to produce in-house movements. In this 41.5 mm case you'll find an Orient CAL F6922 hacking Automatic Movement with a 40 hr power reserve and screw down crown at 13mm thick. The dimensions mirror a large portion of the Seamaster range, which deems this a good option if you are looking to trial the style before taking the plunge on the Omega.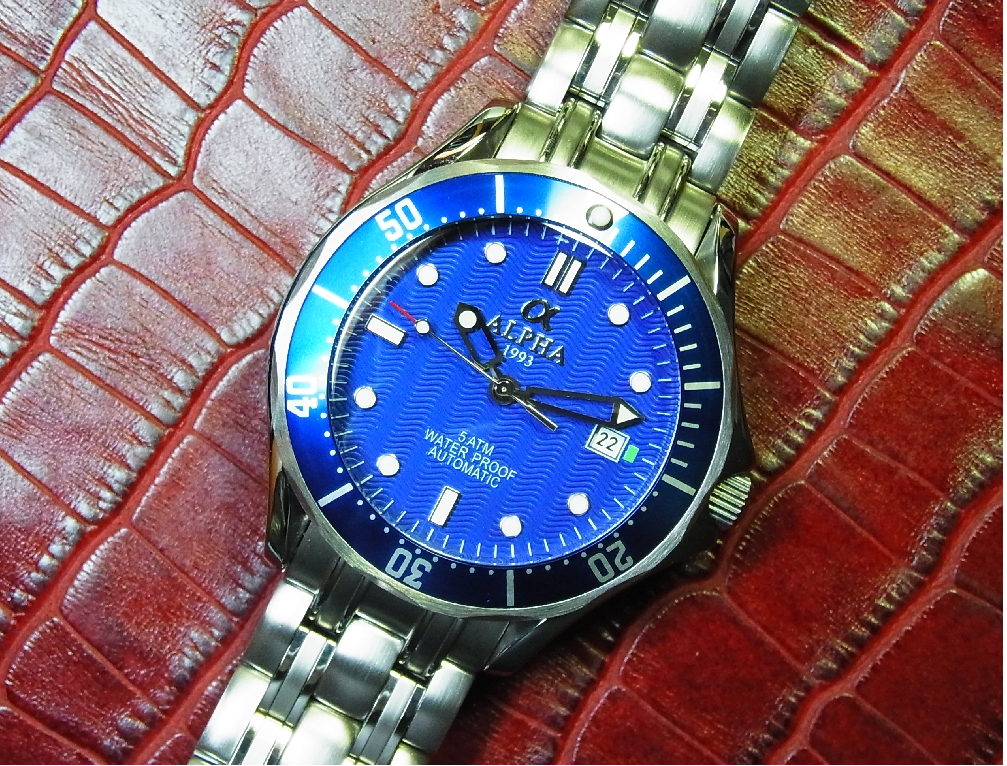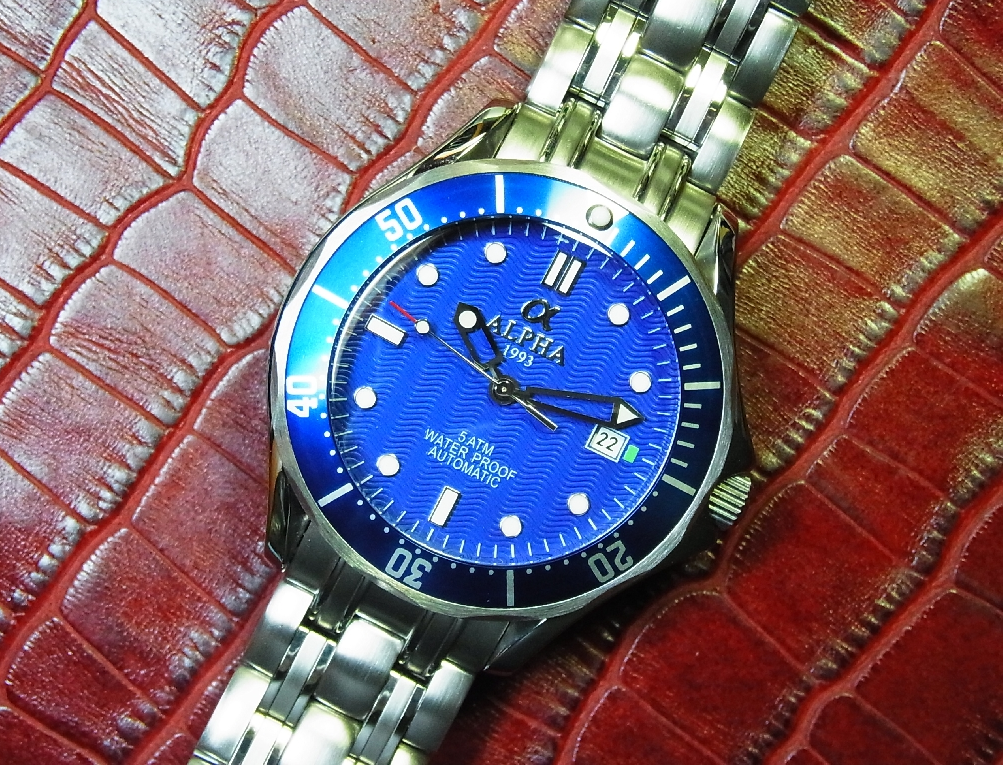 Alpha SM-Day – $110
Alpha is a brand that purely focuses on homage watches and currently manufactures in China (which you can probably tell by their website). In the Alpha SM-Day (well they couldn't call it the Alpha Seamaster Day) you will find a 21 jewel, automatic movement in a 42 mm 316SS case. Unfortunately Alpha has missed the mark with a diver and only offering water resistance to 5 atm, which may pose a problem. At that price, however, it may be worth a go.
---
Number 2

– Audemars Piguet Royal Oak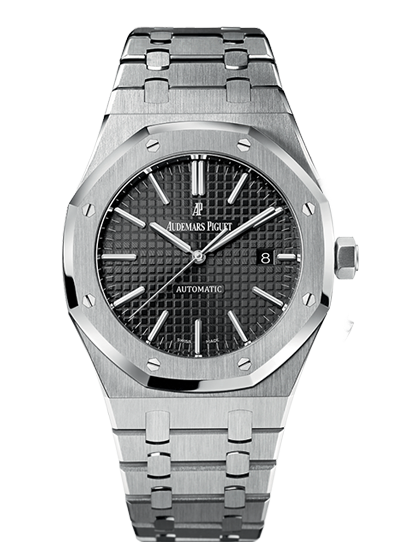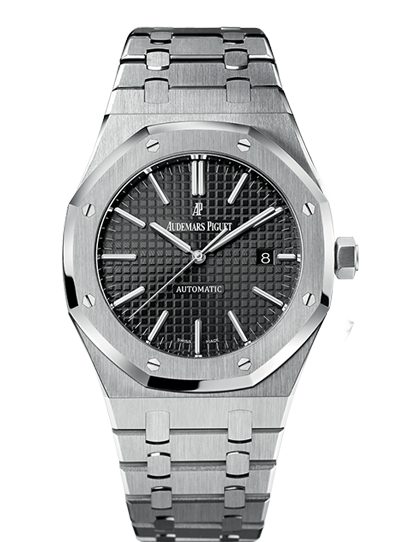 With a design fabled to have taken Gerald Genta just one day to create, the Royal Oak has been the flagship piece for Audemars Piguet since revealed at the 1972 Swiss Watch Show (now known as Baselworld).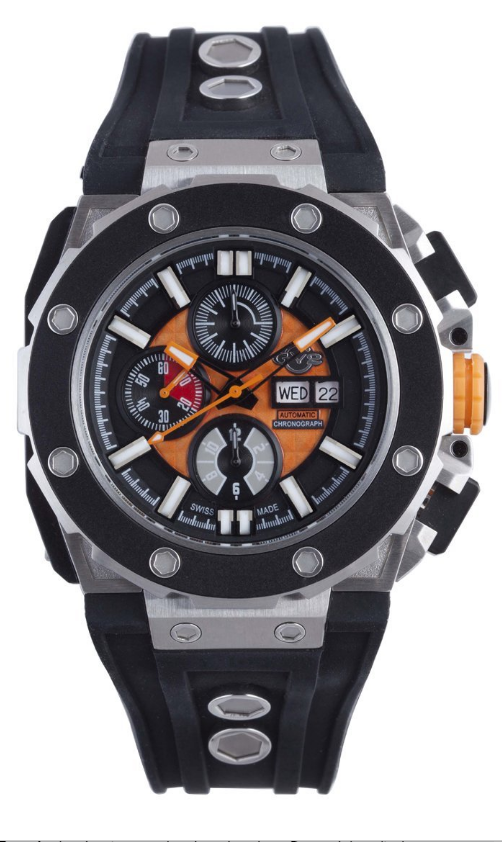 Gevril GV2 Corsaro –  $5395
Gevril is a bit of an interesting one. We are by no means recommending you buy this piece at the astronomical MSRP of $5,395. We are merely mentioning that this is a homage piece, albeit one that looks like it may have been constructed of Play-Doh. Gevril list a headquarters in New York, movements made in Switzerland and, drawing conclusion from the scarce details they offer, presumably Chinese parts.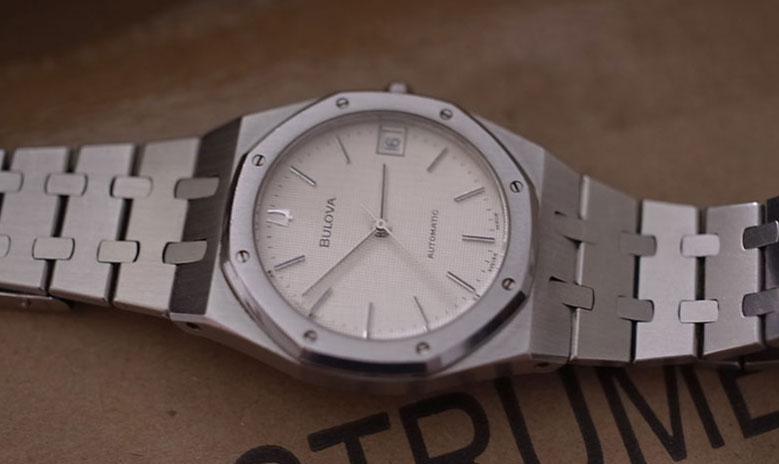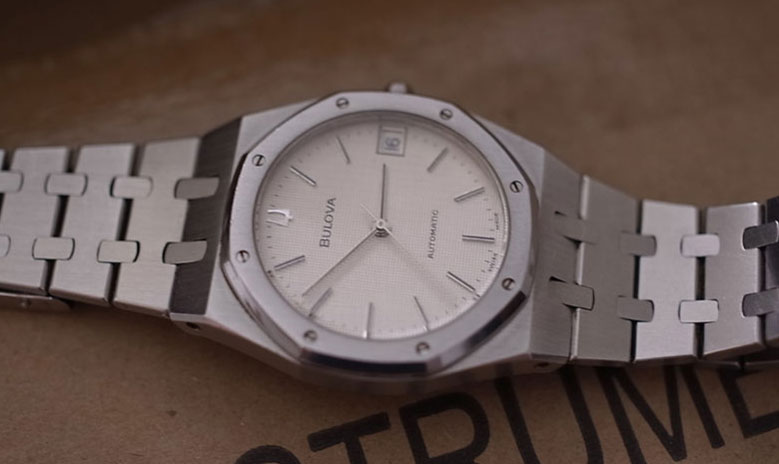 Bulova Vintage Royal Oak
The grape-vine holds un-substantiated rumors that Gerald Genta offered this design to Bulova before AP (introduced in 1975 and the AP Royal Oak was first released in 1972), but they are just rumors and innuendo. What we do know is you'll get an ETA 2892 movment and a great conversation starter.
---
Number 1

– Rolex Submariner Date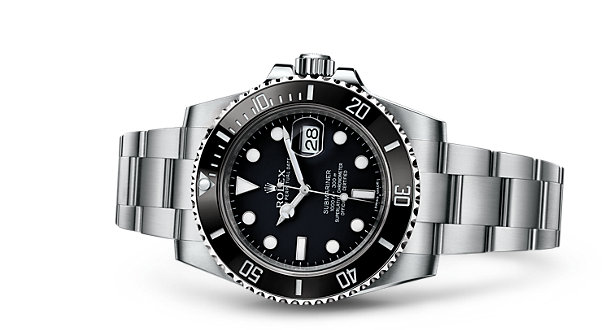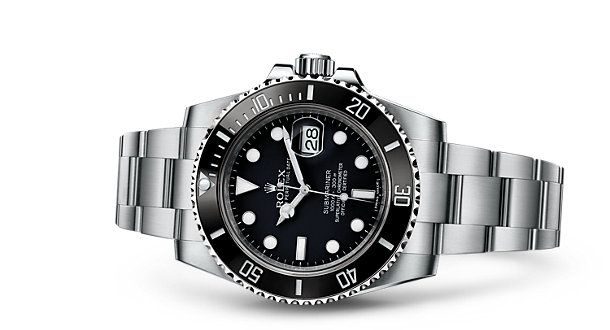 If you're in the market for a Rolex Submariner Date homage, then you're in luck. The Submariner is one of the most replicated designs in the watch industry and therefore earns the top spot on our list.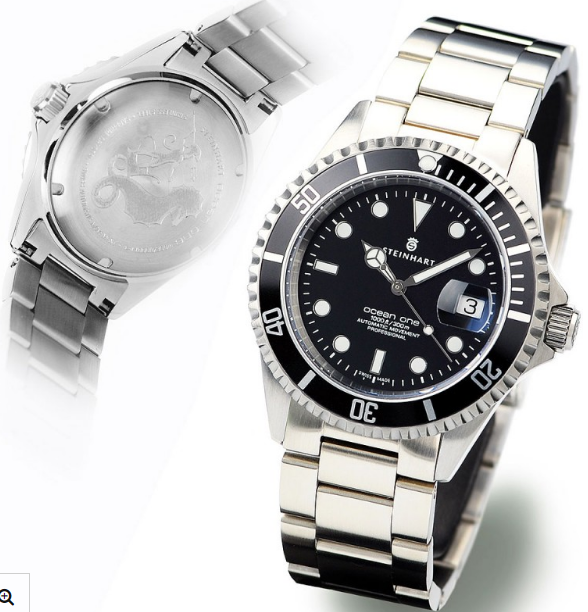 Steinhart Ocean 1 Black – 380 Euros
Steinhart has already been mentioned in this post and is widely accepted as a producer of good quality watches. This is a genuine alternative for those who aren't looking to spend Submariner dollars. On the other hand I also see people use this as their beach alternative to their Submariner. Whichever way you go, these are great value for money and are Swiss made in the Jura Valley.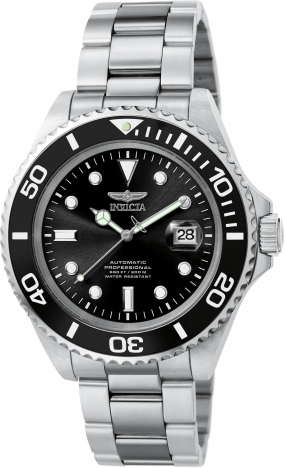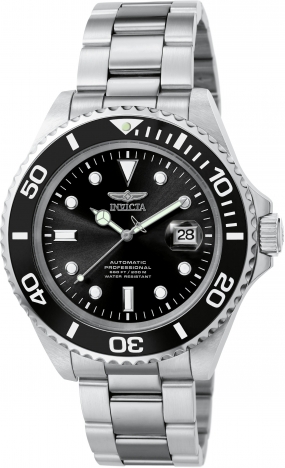 Invicta Pro Diver 8926OB – $79
Invicta produce cheap watches. Cheap watches that have great designs. This is enticing and if you know what you are getting, then it is a fun option. You'll get an automatic Seiko movement in a stainless steel case. Unfortunately you'll only get mineral crystal which will inherently scratch easily, so buy two.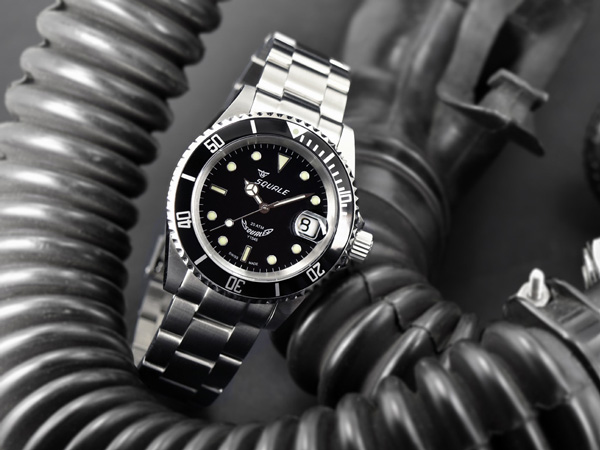 Squale 20 Atmos Classic – 1545 – $510
Squale will provide a robust Swiss made ETA 2824-2 automatic movement, uni-directional bezel, screw-down crown and sapphire crystal glass. To cement it's homage status you'll also get the Cyclops glass window at 3 O'clock and SuperLuminova pip at top of bezel.
---
Let us know what we've missed or which watches you are looking for a homage piece for. Til' next time