#TBT Episode 2 – Top 6 Facts About the Omega Speedmaster Professional & NASA [Video]
Undoubtedly one of the best publicised watches in ever made, the Omega Speedmaster Professional has been a part of every watch collectors journey since it found it's way to the moon. Apollo 11's voyage to the moon crowned the Omega Speedmaster Professional the "Moon Watch" and here are my favorite 6 facts about this incredible partnership.
FACT 1:
Neil Armstrong, the first man on the moon, never actually wore his Omega Speedmaster on the moon. The watch made it all the way there, but the mission timer in the module of the Apollo 11 was malfunctioning, so he left it on board just in case it sustained damage during their moonwalk. Buzz Aldrin however, strapped the velcro strap over his spacesuit and took the Speedmaster for it's maiden moon voyage, officially making it the Moonwatch.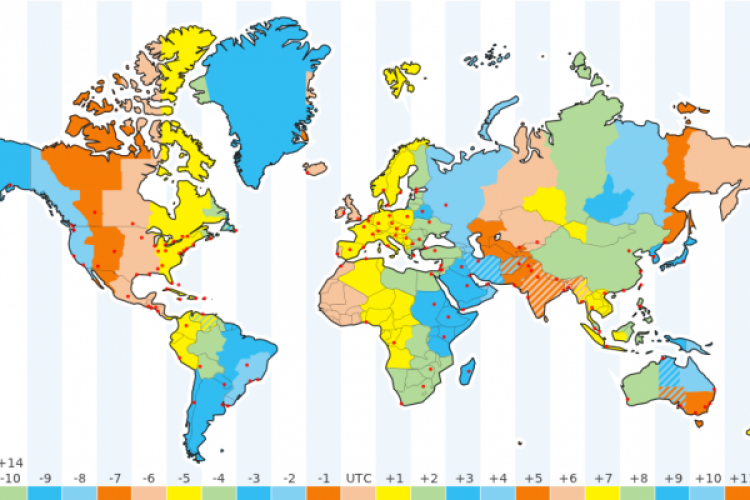 FACT 2:
What time do you set your watch to on the moon? All Speedmasters were synchronized to the time at the NASA mission command center in Houston, Texas (GMT -6).
FACT 3:
The Moonwatch was not the first watch in space. This title goes to Russian astronaut Yuri Gagarin and his Sturmanskie when they entered outer-space on April 12, 1961.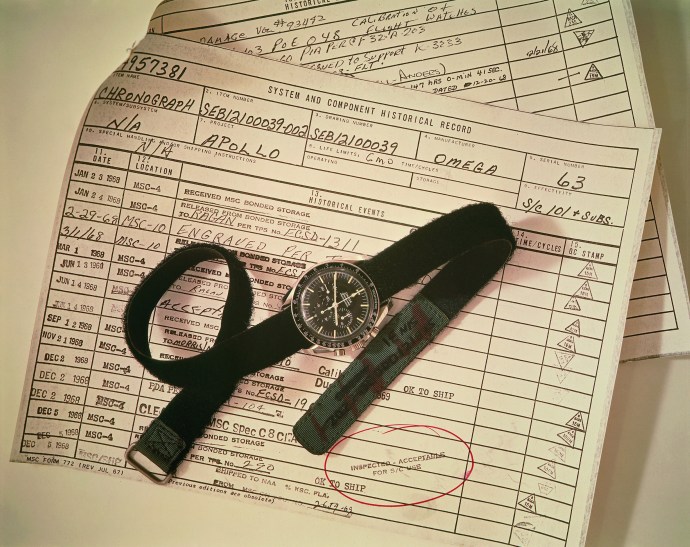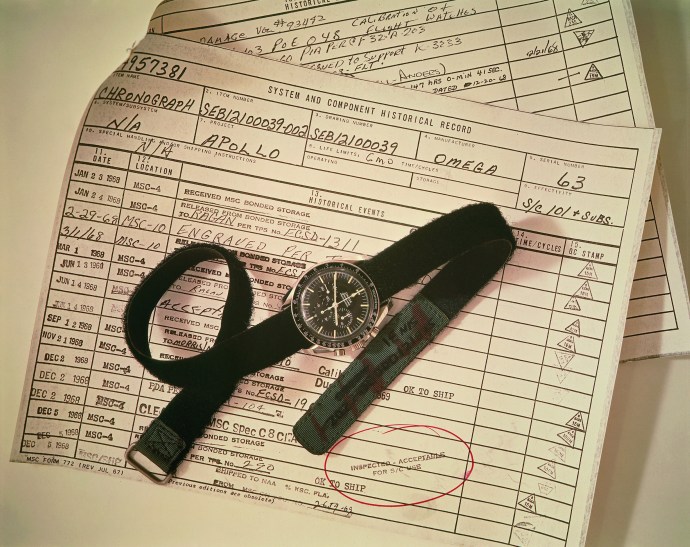 FACT 4:
The actual Moonwatch is missing! After the safe re-entry to earth, the astronauts handed their Speedmasters back to NASA where most ended up in museums across the world, but one went AWOL not long after Buzz returned it to NASA. In 1971 whilst en route to the Smithsonian Air and Space Museum in Washington DC, the watch went missing and never made it to museum.  The specific reference number of this model of Speedmaster is ST105.012. Due to the watches history, this missing watch could be one of the most valuable watches in the world.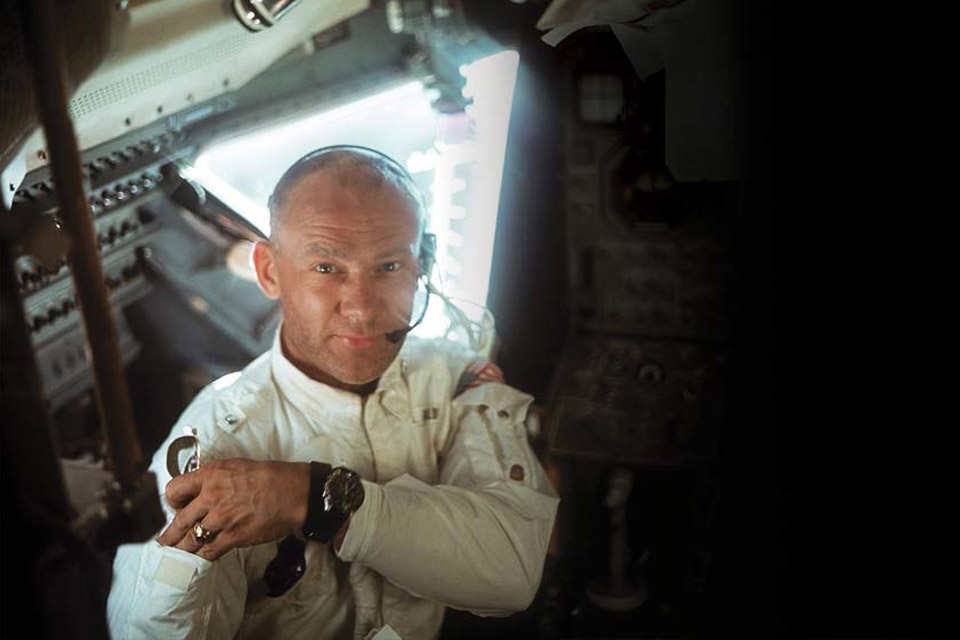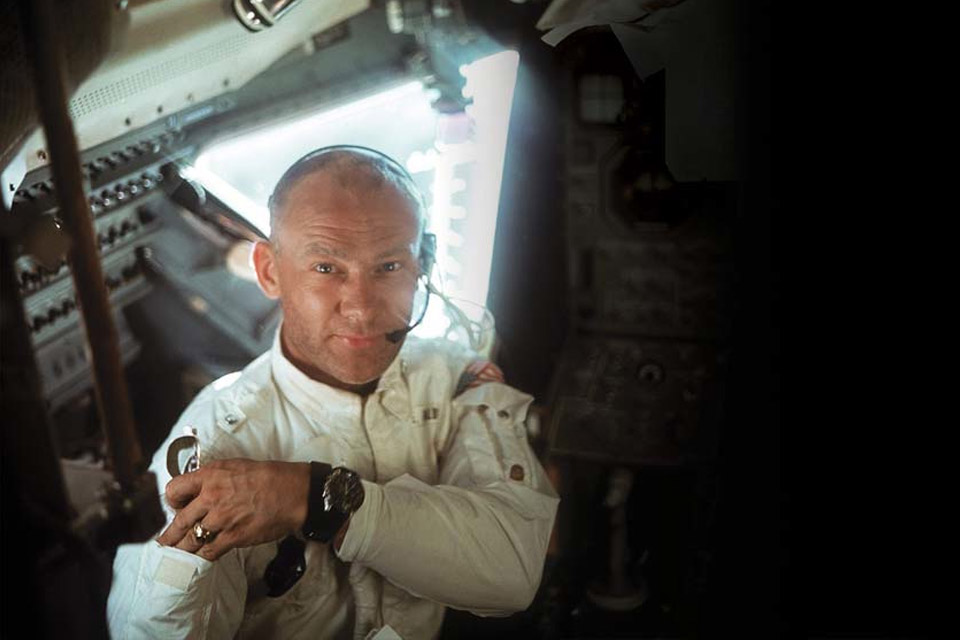 FACT 5:
The Speedmaster is a manual wind mechanical watch because at the time, designers were unsure if an automatic rotor would wind in the zero gravity. We now know that it will!

Left to Right: Omega Speedmaster during thermal testing, Longines Wittnauer 235T and Rolex Cosmograph
FACT 6
The Omega Speedmaster is said to be the only watch out of 4 submitted to NASA that passed all rigorous testing to be certified for EVA (extra vehicular activity) in space. So what were the other 3? Well I believe a Hamilton was discounted prior to testing as it was not a wrist mounted piece. The other two pieces are said to be the Rolex Cosmograph and Longines Wittnauer 235T.
Although the Moonwatch with it's inferior hesalite crystal, manual winding movement may not represent a true value-propositional in terms of technical abilities in the current market (#shotsfired), it is still regarded as a staple in every watch collection.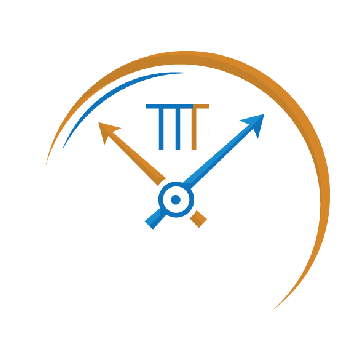 BONUS MATERIAL – Check out the full list of Testing undertaken by NASA along with the full list of manufactures that NASA requested to supply a watch for the Moon!