Tudor Black Bay Bronze One Sells for How Much? Only Watch 2017 Delivers.
Another unbelievable Only Watch Charity Auction is behind us and, not dissimilar to all previous years, it delivered some spectacular results. One of the more impressive statistics was the Tudor Black Bay Bronze One, which sold for 78 times the low estimate for the piece at 350,000 Swiss Francs!

So why are people willing to pay so much for this Tudor? Well, firstly its for charity and that will always distort the true value of the item as the buyer is partly buying and partly donating; a technicality rarely mentioned in the history books and somewhat irrelevant. Secondly, Tudor are experiencing a huge resurgence in popularity with the release of the Black Bay and Pelagos lines, especially since they moved away from using ETA movements (although some still prefer the ETA over the in-house movements). Thirdly, you wont find any special editions from Tudor outside of the Only Watch contributions, so it is bound to become a valuable collectors piece.

All of the technical data for the Tudor Black Bay Bronze One can be found here at the Only Watch website.
After the record breaking result for Tudor in 2015 which saw the Tudor Heritage Black Bay One sell for over 100 times the low estimate at 375,000 Swiss Francs, we knew we needed to keep one eye on Tudor this year.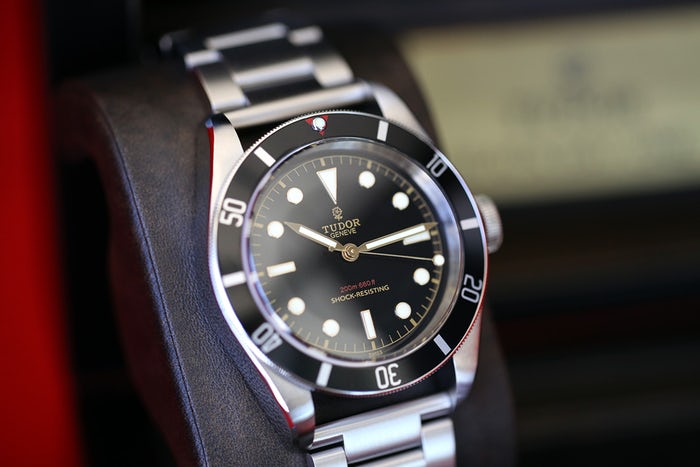 2015 Only Watch: Tudor Heritage Black Bay One
I think Forbes may have been taking a smoke break when the hammer fell this year as they reported this as a record sale value for any Tudor watch…see above (350,000 CHF in 2017 < 375,000 CHF in 2015). If anyone can explain that one, please let us know in the comments!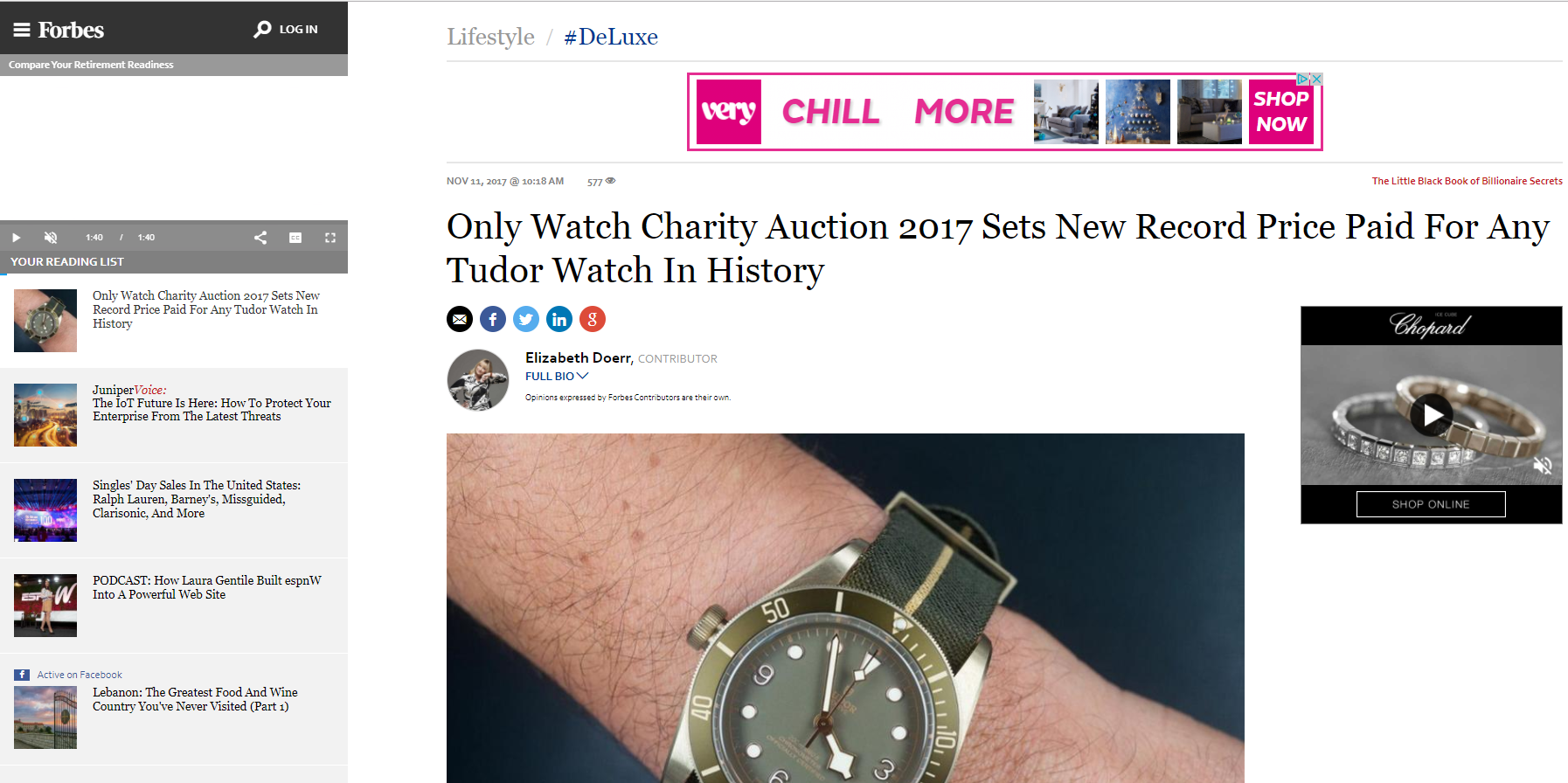 Only Watch 2017 managed to generate a total sales figure of 10,776,500 Swiss Francs, which is fantastic result for the charity of choice; supporting research in Duchenne Muscular Dystrophy.
More to come from Twenty-Two Ten on the rest of the results from Only Watch 2017, where the highest value paid was 6,200,000 Swiss Francs for the stunning Patek Philippe 5208T-010.