Tag Heuer – Official Timekeeper of La Liga Spain
Today at a football field shaped press conference in Madrid, TAG Heuer, part of the prestigious LVMH group, announced itself as the official timekeeper of the Spanish La Liga football matches.
For the occasion legendary players Raúl González (LaLiga country manager in the USA) and Fernando Sanz (LaLiga general director, Middle East and North Africa) accompanied by Blanca Panzano, TAG Heuer general manager in Spain began the countdown to the start of the new season of LaLiga, set to kick off in August.
Just check how many games have been won at the last minute, or last seconds even. So you see how much time is sharp and can be decisive for victory.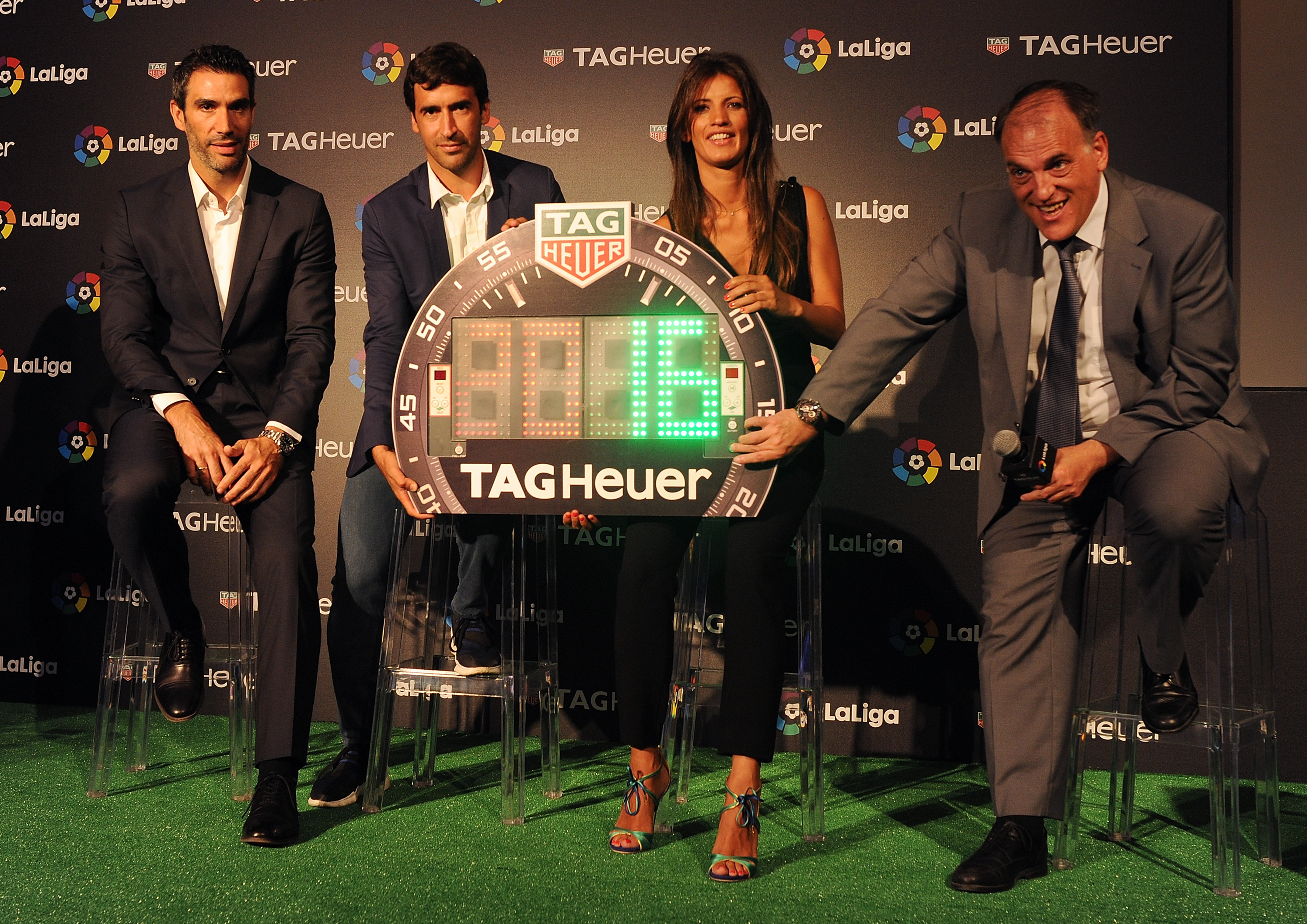 Jean-Claude Biver, TAG Heuer CEO & President of the LVMH Watch division said: "Football is the most popular sport in the world. Football is like a language between people or a religion. With football, we communicate passion, emotion, joy, dreams, team spirit, organization, strategy and finally victory, values that are also carried by our brand and more importantly by the people who buy and wear our watches."
Blanca Panzano, general manager of TAG Heuer in Spain added "We are proud to announce this partnership which sees TAG Heuer teaming up with the world's top football leagues" . "This new partnership with LaLiga – one of the greatest institutions in the world of football – is another step forward in keeping with our tagline #DontCrackUnderPressure, which embodies the essence of LaLiga".
The Spanish La Liga 2016/17 season kicks (that's right, 'kicks') off on 20th-August.