Splash Some Color on It – Top 8 Most Colorful Watches of 2016
As the northern hemisphere starts preparation for a white Christmas and the southern hemisphere starts to feel the sun, we could all do with a bit of color on the wrist.

Twentytwo

ten

take a look at 8 of the most colorful watches of 2016.
In absolutely no particular order, we acknowledge the watches that buck the traditional trends to create some truly eye-popping, colorful pieces.
 1. Richard Mille RM 68-01 Tourbillon Cyril Kongo
I know i just said 'no particular order' but this collaboration with Toulouse born street artist Cyril Phan is a no holes bared expression that bridges the gap between contemporary art and haute horology. Each piece hand painted by Phan using an airbrush (shown in the video below) and certainly deserves foremost mention in the 8 most colorful watches of 2016.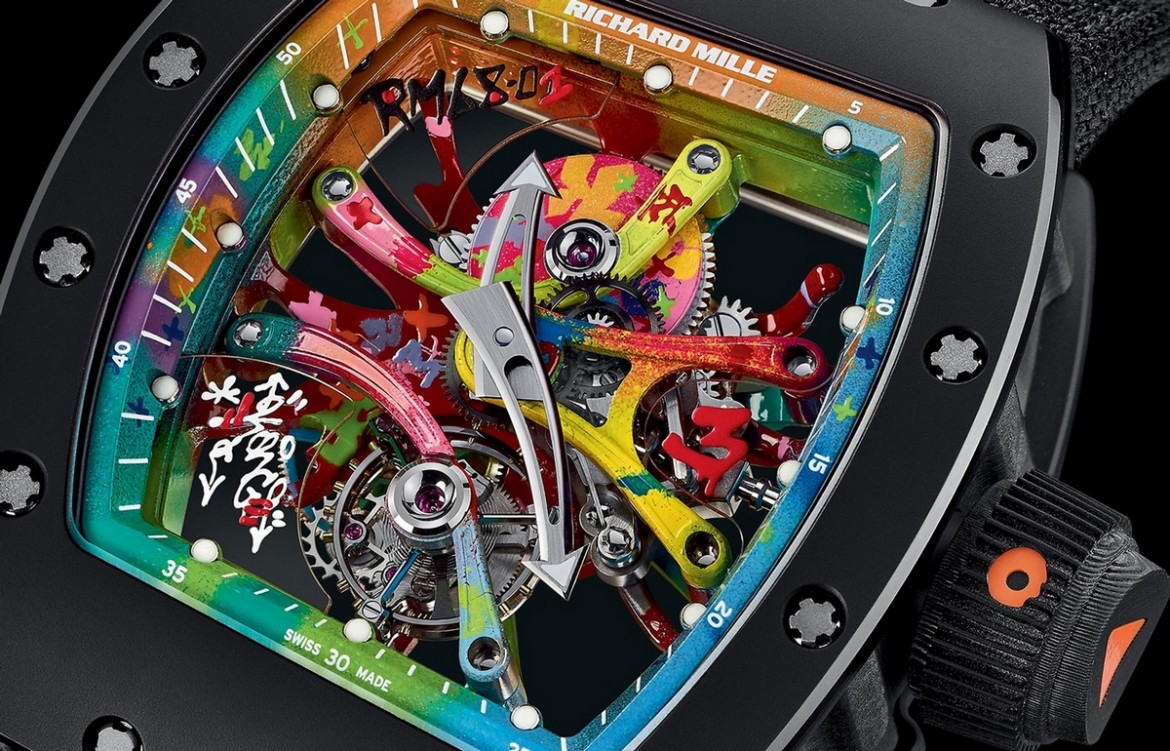 I couldn't recommend enough that you click here and check out more on how this uniquely colorful watch is made.
2. Louis Vuitton Escale Time Zone
What first appears to be an overwhelming explosion of color, quickly settles into a creatively legible time zone display. The color choices then mold into the flags of each 24 cites displayed on the dial.
Available from the LV website here for a cool $7,200. Also available in a stunning rose gold for $12,100
3. Ressence Type 5
Benoît Mintiens (industrial designer and founder of Ressence) latest diver has understandably seen a lot of coverage since its release. You'd be forgiven for thinking this was a smart-watch at first glance, however that unique face is the 37.5ml of oil which fills the 46mm case improving underwater visibility.
Check out the Interactive Time Simulator here to see how the dials rotate around the face. Like what you see? Suggested retail price is around $28,200.
4. Ulysse Nardin Diver Chronograph Hammerhead Shark
This colorful diver from UN is limited to just 99 pieces in 18K pink gold and retails for around 35.000 Euro.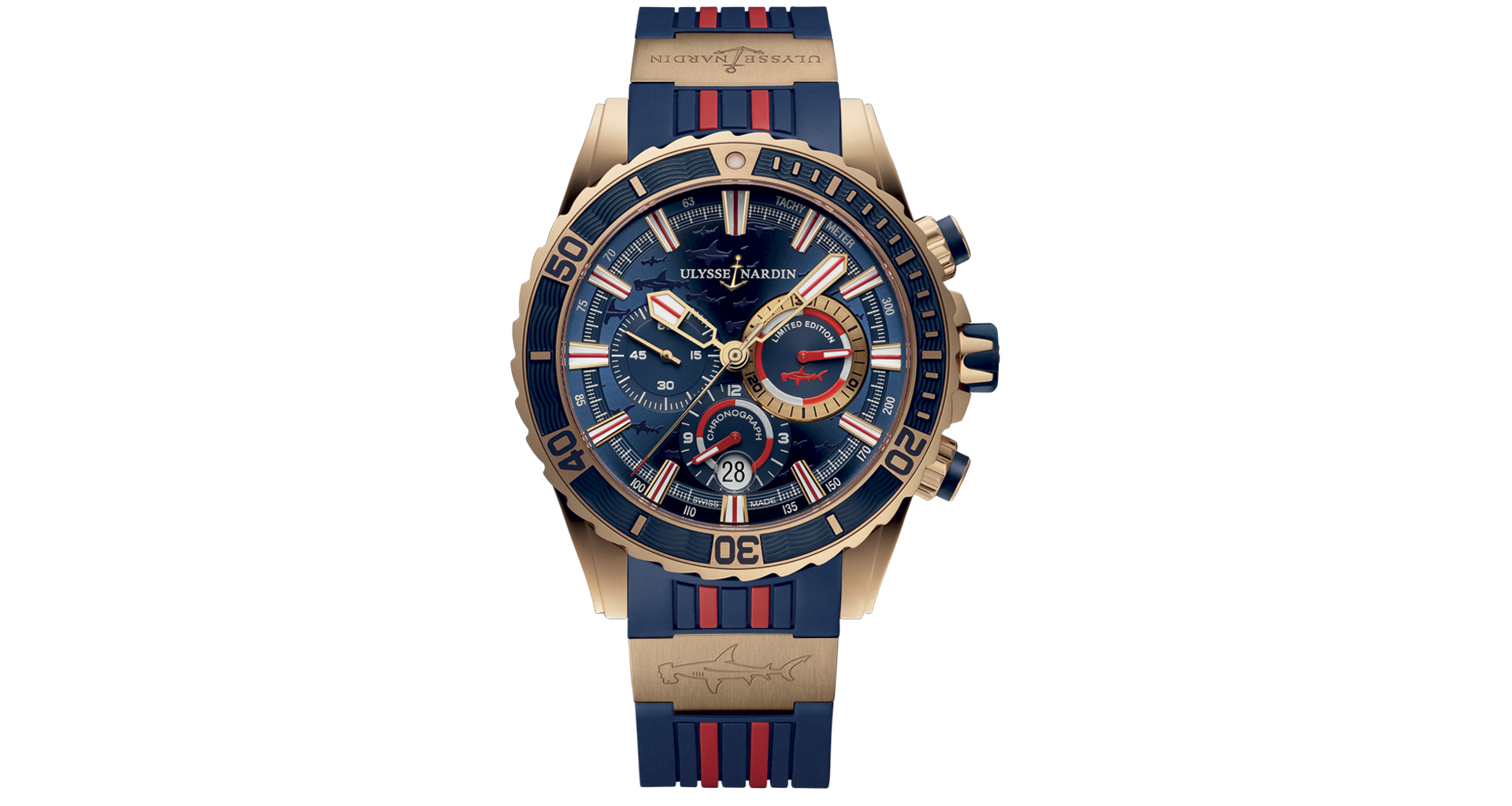 More on this piece here.
5. Casio Baby-G Origin Series (BGD501-4B)
Seldom letting us down in the color department; 2016 sees even more color from Casio in their affordable, reliable and fun Baby-G Origin Series.
A watch on the extremely affordable end of the scale and available here for $79.
6. Zenith El Primero Stratos Flyback Rainbow
A 2016 variation of Zenith's fabled El Primero sees a splash of red on the black aluminium bezel of the 46mm case.. The 30-minute counter at 3 O'clock sees significantly more color than we are used to on El Primeros (see the 2016 Zenith El Primero Range Rover as an example). If this piece looks familiar to you it may be because this is the latest version of the 1997 Zenith Rainbow watch.
 More information Zenith El Primero Stratos Flyback Rainbow here.
7. Richard Mille RM50-02 ACJ 
2016 saw Richard Mille, a brand never afraid of color and a collaboration, and ACJ (Airbus Corporate Jets) create the RM50-02 ACJ. All of the color visible via the a 0.40mm sapphire with an anti-glare coating from the front and back. The case fastened with Torq-set screws all set to a specified torque – just like the airplane you obviously own if you have this $1,050,000 piece on your wrist.
More on this epic collaboration here.
8. B.R.M Art Car (T12-44-ART CAR)
In 2016 B.R.M (Bernard Richards Manufacture) released the Art Car series inspired by BMW's M1 painted by Andy Warhol. This creatively colorful piece sees seemingly randomly splashed color, expertly placed across the black PVD titanium dial. With four difference variations in the series, all limited to 100 pieces each ranging from $5750 through $9650, you can take your pick here. We have also recently seen a few of these pop up on Chrono24.com.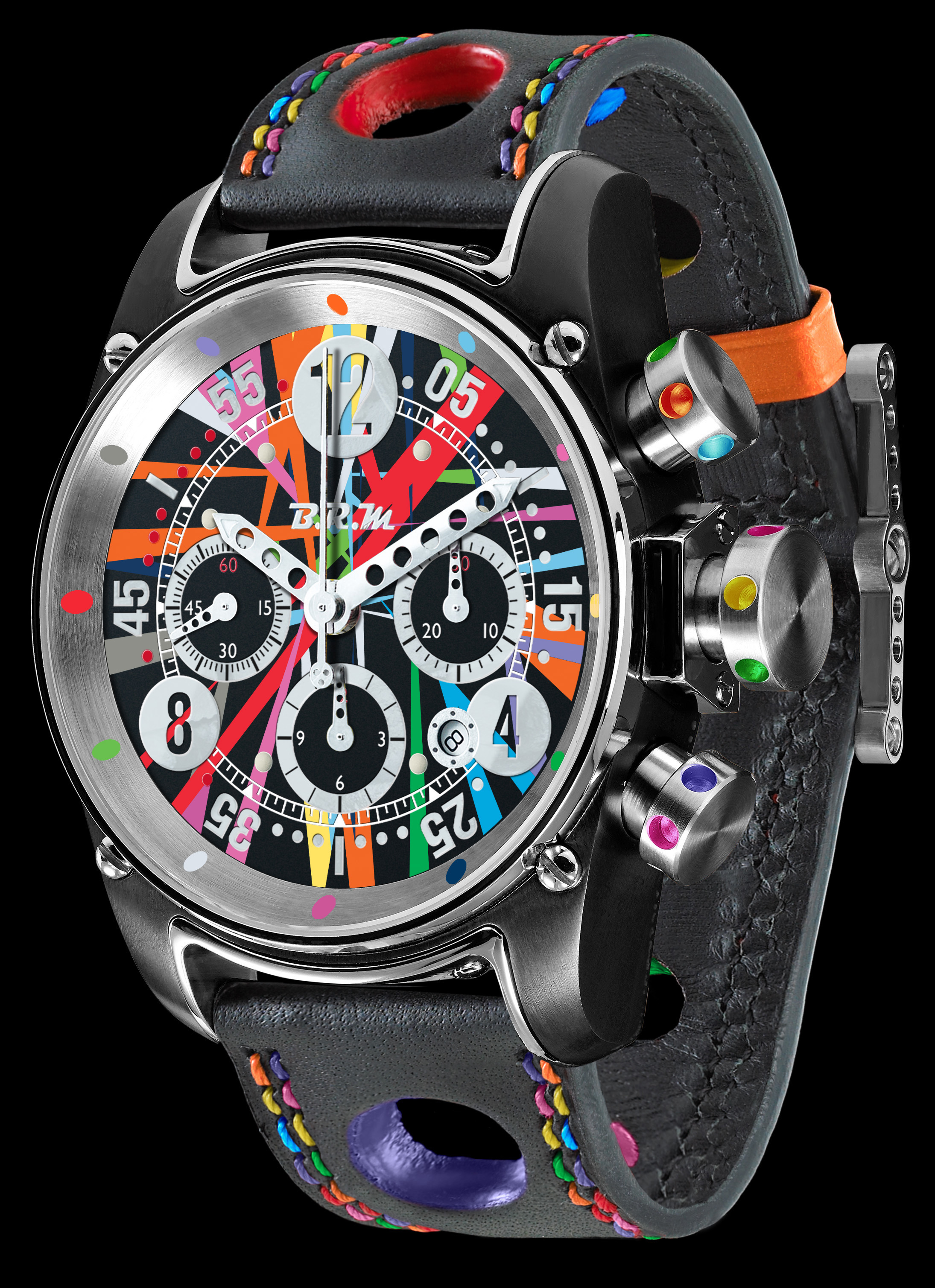 As a point of reference, this is the 1979 BMW M1 Group 4 Racing Version Art Car by Andy Warhol.
We cannot wait to see what 2017 brings. Til then.