Bentley Bentayga & Breitling – Most Expensive In-Car Option Ever!
Breitling and Bentley are old friends now, releasing the first collaboration between the watch and automotive giants back in 2003 with the 'Bentley Motors'.
2003 Breitling Bentley Motors
Now, well over a decade into their relationship, they release their most extravagant collaboration ever; the Breitling Mulliner Tourbillon, an option for the Bentley Bentayga SUV.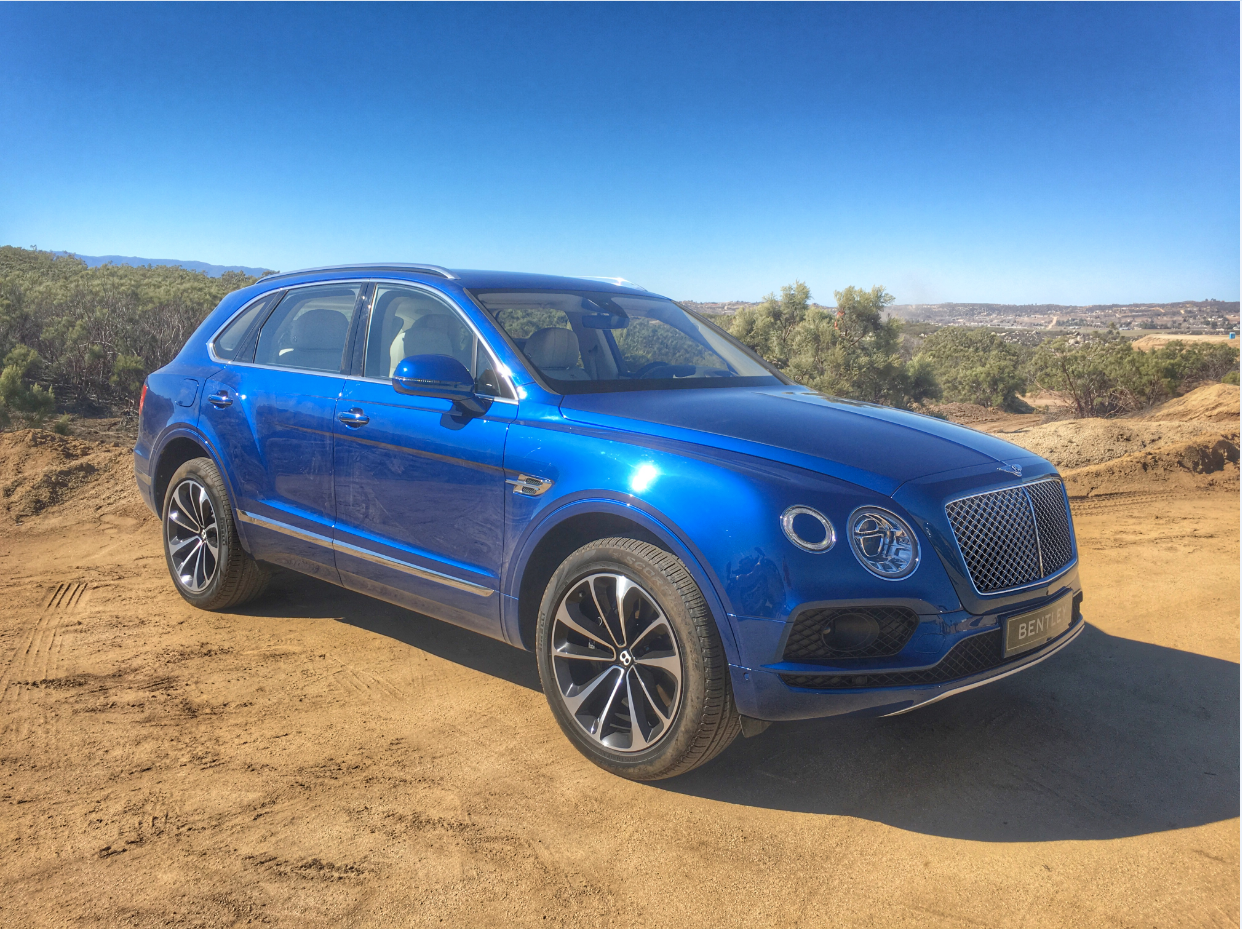 Photo credit: Caradvice.com.au
Earlier this year in California USA, Bentley released their Bentayga SUV which starts at AUD$420,000. Reading through the options list, you'll find the Breitling in question for just over $300,000.
To ensure your $300,000 investment is always wound, the Bentayga will spin the watch housing every 15 minutes, even when the car is switched off, which can be seen at 00:25 into the following review.
Best thing about this luxurious extra? It's fixed into your dash and can only be removed during servicing. So you can feel comfortable leaving you $420,000 watch case in the shopping center car park.
As all of us in the TTT community know, primarily from reading the Phonetics – General Terms page, that the tourbillon (pronounced tour-bee-ohn) counteracts the effects of gravity on the movements accuracy by rotating the balance wheel on itself.
Online car magazine CarAdvice  report as of 6th Feb 2016 two of the timepieces have already been optioned into a couple lucky buyers new Bentaygas.
Bentley aren't going to just leave a hole in the dash for those of you who don't want to fork out for the Tourbillon Mulliner, you can still brag to your friends with the standard Breitling.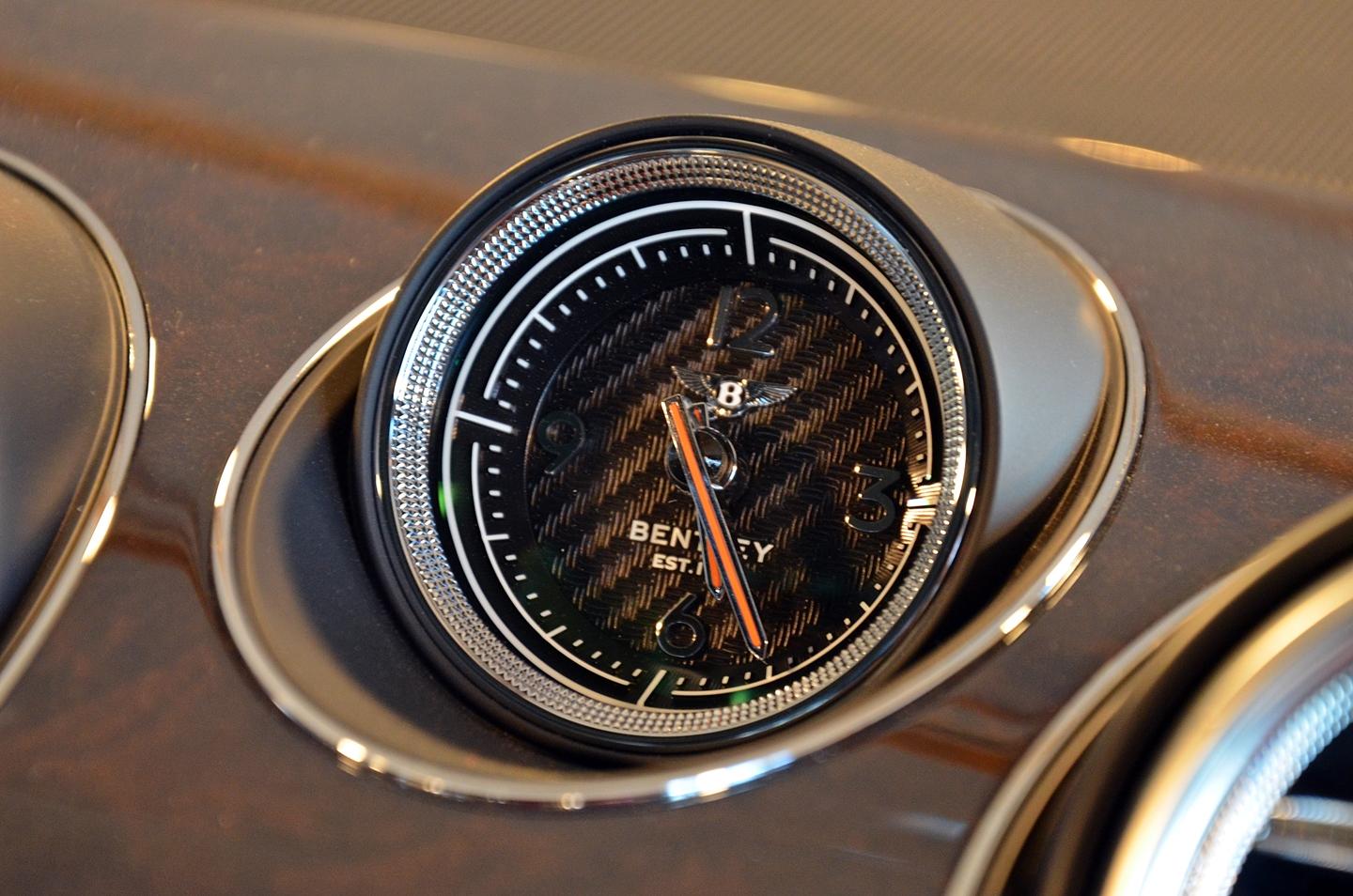 Photo credit: Caradvice.com.au
The story doesnt end there for Bentley, Breitling and TTT. All first edition Bentayga orders receive one of three Breitling Bentayga Edition wrist watches. Breitling have created three special edition watches to celebrate the release of this luxurious SUV: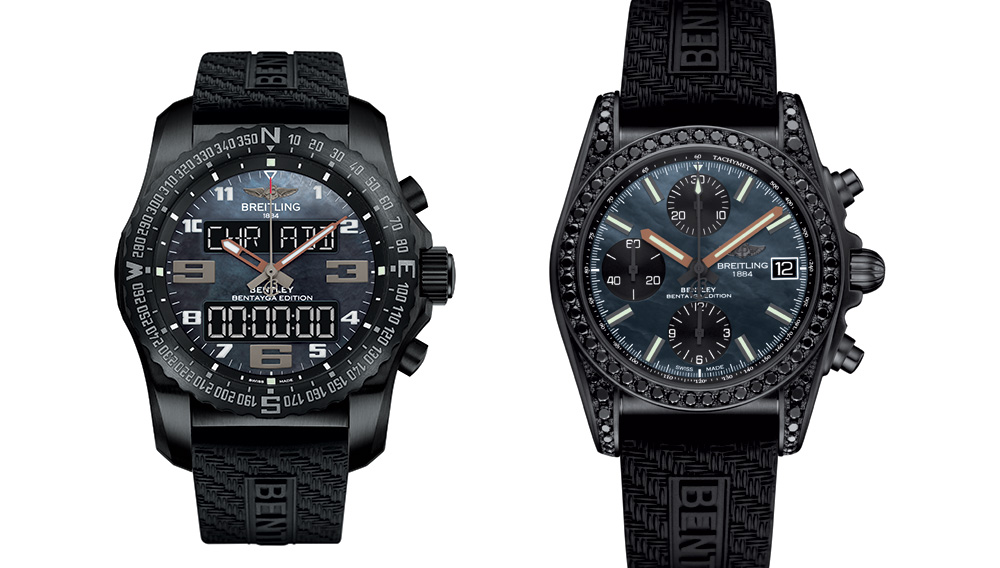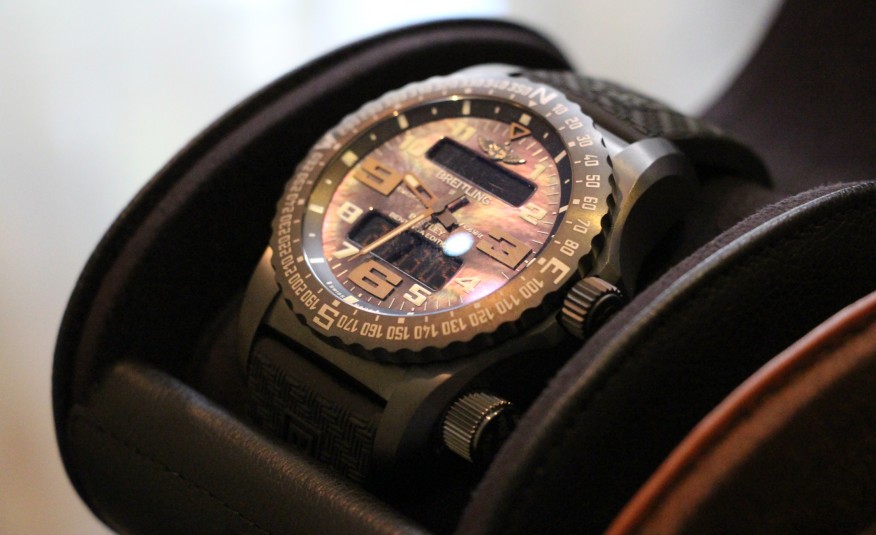 Photo credit: caranddriver.com
As always, TTT are looking forward to their next collaboration. Stay tuned.